Technical Quotation Engineer
The Programme
西门子(上海)电气传动设备有限公司 (seds) 前身是高压变频技术领域的领先供应商美国罗宾康公司下属的安塞罗宾康(上海)电气有限公司,主要从事高压变频器的生产制造研究开发和运用。 For our Process Industries and Drives Division in SHANGHAI,we are looking for a (SEDS) Technical Quotation Engineer.
Responsibilities
Technical support including consulting, technical solution and proposal, and system configuration
Technical quotation to Siemens China and oversea
Check list clarification and handover to Application quickly and accurately
Support product promotion including workshop, seminar, product release and training etc.
Customer on-site support, and customer visit reception
Support after-order project follow up and project management
Witness test and troubleshooting
Required Skills and Abilities
Technologies: Familiar with AC Motor & VFD application
Technologies: Basic knowledge of MV switchgear and power transmission system
Technologies: Basic knowledge of PLC, HMI and system integration
Methodologies: Excellent interpersonal, networking, communication and presentation skills
Methodologies: Quality awareness and basic quality tools application including data analysis and problem solving
Methodologies: Have lean awareness and know basic lean method: e.g. 7 wastes, 5s, A3, Process Mapping
Profess. Knowl.: Knowledgeable with trade and business practices in China and in Western countries
Profess. Knowl.: Basic project management and commercial knowledge
Profess. Knowl.: Excellent oral and written English
22-06-2018
Job Type:Graduate jobs
Disciplines:
Position Type:

Full time

Citizenships:

Locations:
Closing Date:25th July 2018, 6:00 pm
Already have an account on GradConnection?
Login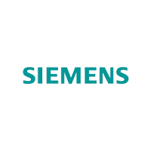 Apply to Siemens
Search
Enter an employer or university you want to find in our search bar.