The Programme
西门子(上海)电气传动设备有限公司 (seds) 前身是高压变频技术领域的领先供应商美国罗宾康公司下属的安塞罗宾康(上海)电气有限公司,主要从事高压变频器的生产制造研究开发和运用。 For our Process Industries and Drives Division in SHANGHAI,we are looking for a R&D Electrical Engineer.
Responsibilities
PH Drives components localization including the specification, testing and documentation.
New products development including the specification, supplier technical qualification, BoM creation, prototype assembly, testing, prototype review and documentation.
Project Management like project scheduling, personnel arrangement, documentation.
Communication with LD A HQ and LD A N concerning the technique issues, cooperation, R&D and localization guideline and personnel training etc.
Support Engineering and Tech Quotation with system application solution.
Involvement in ECR management and release.
Involvement in commodity team activities.
Support other departments, e.g. Q, SP, Operation, CS, CE, Log, Commercial, for technical related issues if necessary
Required Skills and Abilities
Proficient AutoCAD and Microsoft Office
Familiar with electrical design on MV & LV equipment
Familiar with electrical components selection and application
Basic knowledge of AC Motor & VFD application
Basic knowledge of MV switchgear design and application
Familiar with the related standards, including IEC,IEEE and GB,etc.
Excellent interpersonal, networking, communication, presentation skills
Excellent time management skills
Excellent oral and written English
Power electronics and application theory / Motor & VFD control theory
21-06-2018
Job Type:Graduate jobs
Disciplines:
Position Type:

Full time

Citizenships:

Locations:
Closing Date:25th July 2018, 6:00 pm
Already have an account on GradConnection?
Login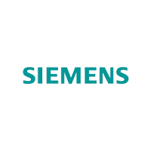 Apply to Siemens
Search
Enter an employer or university you want to find in our search bar.