Global Marketing Digital Hub Internship
What You Will Do
Create engaging social media content.
Monitor posts on social networks for brand compliance.
Work with our global social media team to create and implement campaigns.
Develop content calendars on a weekly and monthly basis for events, posts, and holidays.
Monitor analytics with social media team to identify gaps and new ideas.
Data cleanup and management.
Social media optimization. 
Data Quality & Maintenance
Support in data quality across all systems and tools for proper reporting and training.
Preform daily/weekly checks of all data for quality and consistency and brand compliance.
Help maintain proper tagging and coding within different platforms.
Ensure a standard data taxonomy that is aligned across Global Marketing tools to allow for ease in reporting and future integration (naming conventions, reporting, etc.).
Work cross functionally to align data and tools with other teams, ex: Brand, Studios, etc.
Build standardized reporting templates to measure key social KPIs across businesses, countries and campaigns. Identify trends and opportunities.
Detailed data investigation and analysis of known data quality issues.
Serve as subject matter expert and point of contact for data-related queries.
Map out Operating Processes Across Multiple Functions
Update and maintain our GM documentation including but not limited to Social Media Playbooks, Governance documentation and Social Media Policy.
Ensure any policy documentation is updated within the Schneider Electric policy library.
Distribute and communicate any updates to this documentation to all stakeholders.
Refine our operational processes to be as efficient and effective as possible.
Identify & merge rogue social media accounts.
Operational Excellence in our Tool Set
Ensure our tool set is operating at peak efficiency – look for opportunities to integrate with other tools, make agile changes that increase efficiency and effectiveness.
Comprehensive understanding of all modules, tools and social media platforms being used, as well as stay on top of trends in the industry.
Standardized global reporting for all users to access: adoption, usage & performance to set comparative benchmarks and identify trends.
Scope & Reporting Organization
Global scope.
Global Marketing.
Reporting to Regional Hub Leader.
Required Skills and Abilities
Experience in digital media, marketing, social media.
Current student working towards Bachelor's Degree Business Administration or Marketing.
Deep knowledge of social Media platforms and social media tools for publishing, engagement and listening (knowledge of Sprinklr a plus).
Desired knowledge of SEO practices, Google Analytics, YouTube Analytics etc.
Understanding of organic and paid social activities.
Project management experience will be a plus.
Ability to apply and execute strategy at operational level.
Excellent communication skills in English, both written and verbal.
Highly collaborative and engaged person.
Very reactive to short-term requirements.
Customer oriented and focus on results.
Innovative, creative, and willing to learn more.
Good analytical skills.
Ability to convince and educate.
21-06-2018
Job Type:Internships
Disciplines:

Administration, Business and Commerce, Marketing and

...

Position Type:

Full time

Citizenships:

Locations:
Closing Date:13th July 2018, 6:00 pm
Already have an account on GradConnection?
Login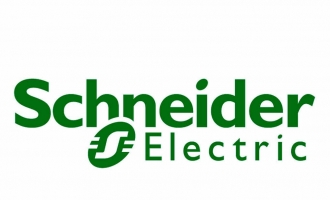 Apply to Schneider Electric HK
Search
Enter an employer or university you want to find in our search bar.