Trade Marketer( Covington)
The Programme
Trade Marketing is leading the way for our operating companies' iconic brands and revolutionary products to be successful in market through driving brand development strategies within regional territories.
Working in Trade Marketing is ideal for strong brand ambassadors who are skilled at growing brands within their territories and who thrive while working with talented people in an ever-changing environment. The Trade Marketing team is comprised of diverse thinkers and vibrant personalities with a shared passion for engaging adult tobacco consumers in discussion about the game-changing products manufactured by our operating companies and offering value-added programs and solutions to support customers.
RAI believes that ongoing development opportunities are important to help our people and our companies achieve their goals. Trade Marketing offers extensive training on our operating companies' products and how to effectively manage territory assignments. In Trade Marketing, you can achieve your career aspirations based on work performance, as well as your desire and ability to lead others. There is a strong commitment to ensure that your professional development is thoughtfully planned, because we want you grow as a leader.
If you consider yourself a self-starter who gets things done and enjoys growing brands through building relationships, then Trade Marketing is a great place to build your exciting career.
What You Will Do
We're looking for employees who are hungry for responsibility, accountability and a chance to really make an impact! Our salespeople do this by educating and connecting with our adult tobacco consumers in a "1 to 1" manner with the purpose of gaining trial and conversion to RJRT/ASC/RJRV brands. We want to establish relationships with our Retail Partners that provide them with valuable insights about the tobacco category, consumer profiles/trends and consistently exceed their expectations in our knowledge and our attentiveness to their overall business needs and the growth of their Total Tobacco Category. We are looking for individuals who thrive in a high performance environment and have the talent to deliver these challenging business objectives. If you have those qualities, we want to give you an opportunity to maximize your potential and begin an exciting career with RAI Trade Marketing Services Company.
Selling and executing national/local brand building marketing programs and initiatives within these accounts
Achieving assigned quantitative and qualitative sales goals and brand building measures
Building outstanding relationships with store managers/owners by providing expert tobacco/consumer insights and advice through the development of individual business plans
Participating in relationship marketing by conducting effective "1 to 1" Consumer Engagements through a thorough understanding of Consumer Marketing Brand Strategies
Actively promoting the marketing mix through direct discussions with retailers using analytical proficiency and influencing skills to promote a beneficial business plan for RJRT and our retailers
Consistently demonstrating the application of company values in all business interactions. It is expected that Territory Managers / Trade Marketing Representative will become not only a passionate tobacco expert, but a valuable business consultant whose analysis, judgment
Required Skills and Abilities
College degree preferred
Strong communication and time management skills
Actively engage and educate Adult Tobacco Users
A willingness to relocate. The location that you apply through may not be the location where you are assigned in the field. You will need to be open to relocation outside of your current location in order to be considered for this position
A valid driver's license
Passion for tobacco
Personal motivation for success
An aptitude and understanding of basic computer skills
Ability to analyze problems and offer solutions
02-02-2018
Job Type:Graduate jobs
Disciplines:
Position Type:

Full time

Citizenships:

Locations:
Closing Date:19th February 2018, 6:00 pm
Already have an account on GradConnection?
Login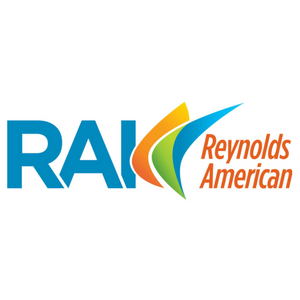 Apply to Reynolds American Inc
GradConnection Search
Enter an employer or university you want to find in our search bar.
Enter an employer or university you want to find in our search bar.