Internship - Regulatory Affairs
The Programme
Porsche North America Internship opportunities are designed to promote both career development and functional expertise for the intern, as well as to complete project-related and day-to-day support for the department. The In-Use Verification Program (IUVP) is a major component in complying with the Federal Clean Air Act. The IUVP program requires manufacturers to test randomly selected customer vehicles for both the Environmental Protection Agency (EPA) and the California Air Resources Board (CARB). PCNA performs procurement services for all testing areas; California, Colorado, and Michigan. A position with Regulatory Affairs working in the IUVP would play a critical role in Porsche's compliance and vitality in the US Market. We would be excited for you to join our organization. "Porsche. There is no substitute."
What You Will Do
Work directly with Regulatory Affairs engineers to understand project concept, objectives, and approach.
Work closely with other internal departments to assure and validate the project process.
Utilize general automotive knowledge.
Provide independent test facilities support and technical information required for proper testing of Porsche vehicles.
Generate mailing lists in cooperation with Customer Relations Management department and complete mailings of contact letters to vehicle owners.
Communicate with owners via telephone and administer telephone questionnaires to determine vehicle eligibility.
Procure qualified vehicles, schedule testing, and arrange vehicle exchange with owner. Required to communicate with customer base and test facilities in all three locations at which PCNA IUVP emissions testing is performed, including Michigan, Colorado, and California (may require a later start time and end time of work day).
Act as main point of contact for Independent test facilities and test vehicle customer base.
Provide administrative support and complete other projects and duties as assigned.
Required Skills and Abilities
Student currently obtaining Bachelor's Degree; IT, Engineering or comparable study is preferred.
Previous Internships in Corporate environments desired.
Experience or knowledge of automotive required.
German language is a plus but not a requirement.
Strong written and oral communication skills.
Ability to solve advanced problems and troubleshoot complex issues.
Proficient computer skills in Microsoft office applications, including Excel, PowerPoint and Adobe.
Proactivity and ability to work independently.
Ability to manage and oversee several activities at once.
Proficient working in a multicultural environment.
Desire for continuous development and learning opportunities.
Strong analytical, organizational, and time management skills.
02-07-2018
Job Type:Internships
Disciplines:

Engineering, Information Technology

Position Type:

Full time

Citizenships:

Locations:
Closing Date:31st July 2018, 6:00 pm
Already have an account on GradConnection?
Login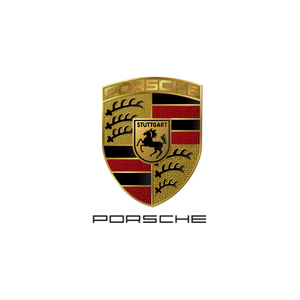 Apply to Porsche
Search
Enter an employer or university you want to find in our search bar.