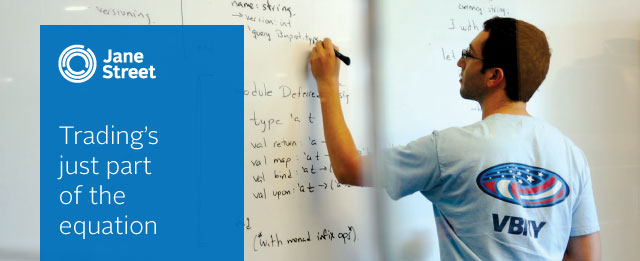 Jane Street Internships
There are currently 3 jobs available
Jane Street is a proprietary trading firm that operates around the clock and around the globe. We bring a deep understanding of markets, a scientific approach, and innovative technology to bear on the problem of trading profitably in the world's highly competitive financial markets. Founded in 2000, Jane Street has offices in New York, London, Hong Kong and Amsterdam. We are always recruiting top students and invite you to learn more about a career at Jane Street.
---
Disciplines:
Computer Science, Engineering, Engineering
...
Locations:
London (United Kingdom), Hong
...