Graduate Programme - Process Engineer
The Programme
Graduates Program is to recruit top-performing graduates, enabling them to accelerate their career and become part of the next generation of key contributors and leaders of Imerys. The Program runs for 2 years (24 months) consisting of two 12-month rotations. Each Graduate will have an individual development plan consisting of a:
Job specific coaching
Assigned mentor
Graduates training curriculum
Graduates community support
Learning expeditions, etc.
At the end of the 2 year program, graduates will be placed in a new challenging role. The program is open to fresh graduates and to graduates with up to 3 years of experience. The process engineer designs, develops, and analyzes process systems and technology for improving efficiencies on existing systems or new processes. He is expected to:
Understand current process including diagram, parameters, key equipment/instruments;
Quantify and communicate process technology to management, production, maintenance, quality control people;
Troubleshoot process related issues in close interaction with production, quality and maintenance team;
Participate and perform operations excellence improvement projects;
Participate operational and/or capital expenditure projects, assist to prepared needed documentation;
Participate in the commissioning of process technologies;
Participate as required on internal or customer process improvement teams.
Responsibilities
Participate implementation of OPEX continuous improvement initiatives, set targets for implementation strategies, and plan future improvements
Design and drive, engineering feasibility studies, economic analysis of projects, basic engineering plans, cost estimates & specifications, evaluation and selection of equipment and materials
Identify problems and develop solutions. Find & implement ideas to improve the profitability of various processing units
Assist in estimating materials, time & cost of projects.
Assist in evaluation & selection of equipment & materials.
Assist in driving plant productivity using established methods along with fundamental engineering principles
Propose productivity improvements with focus on yield improvements, operating efficiency improvements, and product quality improvements
Prepare financial analyses of each process improvement to determine the impact to the business and the project priority
Together with the plant management team, ensure key priorities and designed action plan are properly implemented on site
Make sure goals are set to our highest standards, that results are achieved on time and that actions put in place are sustainable
Take the lead on subjects related to our continuous improvement program
Perform other duties as assigned by management
Required Skills and Abilities
Engineering degree: Msc in industrial or mechanical engineering
Lean manufacturing, World Class Manufacturing or other operational excellence program
Demonstrated analytical & technical skills
Ability to handle multiple tasks and priorities
Problem solving and troubleshooting skills
Autonomous and self-starter
Thorough and to the point
Ability to work well in a team environment
Strong written and verbal communication skills
Ability to maintain the highest standard of integrity
Full professional proficiency in English
22-08-2018
Job Type:Graduate jobs
Disciplines:
Position Type:

Full time

Citizenships:

Locations:
Closing Date:30th September 2018, 6:00 pm
Already have an account on GradConnection?
Login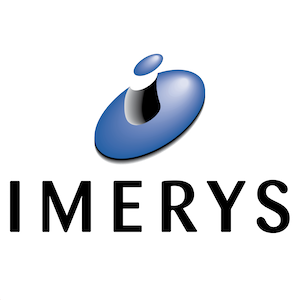 Apply to Imerys
Search
Enter an employer or university you want to find in our search bar.