Software Engineering Intern, MS, Winter 2019
What You Will Do
Depending on your background and experience, you will be working in one of the following areas:
Product and Systems Development:
Whether it's finding new and innovative ways to advance search quality, building computing platform and networking technologies, automating the indexing of videos, or continuing to refine and scale complex auction systems (just to name a few), you will be developing solutions to some of the most challenging technical problems out there. 
You will research, conceive and develop software applications to extend and improve on Google's product offerings, and collaborate on scalability issues involving access to massive amounts of data and information. 
Examples of specialist domains: UI development with AJAX and similar technologies, security, embedded systems and mobile apps (Android), developer tools (IDEs, large-scale build systems, compilers).
Engineering Productivity:
As a Software Engineer in the Engineering Productivity organization, you'll use your software design, analysis and programming skills to create innovative automated test systems. 
The test team undertakes a broad range of challenges on a daily basis, designing and building intelligent systems that can explore various use cases and scenarios for distributed computing infrastructure. Just imagine trying to design and build an automated testing system for something that's never been done before.
Site Reliability:
Software Engineers working in Site Reliability are involved in every facet of Google's production and work on the cutting edge of cloud-based computing. As a member of this team, you are in the thick of everything involved with keeping Google running, from code-level troubleshooting of traffic anomalies to maintenance of our most cutting-edge services; from monitoring and alerts to building new automation infrastructure. 
Software engineers on this team love to create robust and scalable software that scales to tens of millions of users. You will handle challenging, novel situations every day, and work with just about every other engineering and operations team to provide services and applications that are quintessentially Google - fast, reliable and accessible to all.
Responsibilities:
Apply knowledge gained in computer science courses to real-world problems.
Analyze information and evaluate results to choose the best solution to effectively solve problems.
Develop scripts to automate routine tasks.
Create and support a productive and innovative team. This includes working with peers, managers, and teams.
Required Skills and Abilities
Currently enrolled in a full-time Bachelors or Masters degree program in Computer Science or related technical field, and returning to or enrolling in a full-time Masters degree program after completion of the internship.
Experience with Data Structures or Algorithms (i.e. completing a data structures and algorithms class, coursework, course projects, research, individual projects, internships, or other practical experience inside or outside of school or work (including open source hobby coding)).
Software development experience in one or more of the following general purpose programming languages: C, C++, Java, JavaScript, or Python.
Previous tech internships, work experience, or demonstrated experience (i.e. research assistant, teaching assistant, personal projects, etc) programming in 2 or more of the following languages: C, C++ Java, JavaScript or Python.
Experience working with some of the following - web application development, Unix/Linux environments, mobile application development, distributed and parallel systems, machine learning, information retrieval, natural language processing, networking, developing large software systems, and/or security software development.
Interest and ability to learn other coding languages as needed.
Working proficiency and communication skills in verbal and written English.
Authorization to legally work in the United States.
01-08-2018
Job Type:Internships
Disciplines:
Position Type:

Full time

Citizenships:

Locations:
Closing Date:28th September 2018, 6:00 pm
Already have an account on GradConnection?
Login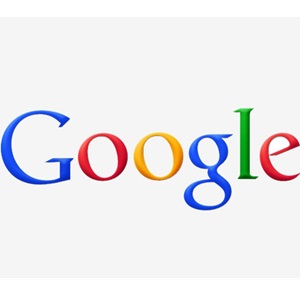 Apply to Google
Search
Enter an employer or university you want to find in our search bar.