Information Technology Internship Program
The Programme
In addition to challenging, engaging, and interesting work assignments, interns have the opportunity to meet and interact with other IT interns, as well as interns in other functional areas and from different schools. Educational and social events are coordinated for during and after work hours to help interns learn more about Goodyear. Several Goodyear leaders present various topics to help interns begin to think about significant business issues and their career options. Interns even have the opportunity to speak with the Goodyear Experienced Leadership Team.
What You Will Do
The Goodyear Tire & Rubber Company, headquartered in Akron, Ohio, is looking for talented leaders to significantly strengthen its global leadership depth and play an integral role in the current and future success of the organization.
Potential assignments will be working closely with all other functional areas of the business including Finance, Marketing, Manufacturing, Research and Development, and Retail to support Goodyear's activities and may rotate according to the interest and skills of the individual.
The goal of this program is to build a pipeline of candidates for Goodyear's IT Development Program, which is designed to develop graduates into future, high-performing IT Professionals through broad exposure to various business and technical disciplines.
Applications Support & Development.
Business Process Analysis.
Project Management / Manufacturing Operations.
Enterprise Data Warehouse and Business Intelligence.
IT Infrastructure.
Cyber Security, Risk Management, and Access Management.
Manufacturing Operations.
Retail Point-of-Sales Solutions.
Enterprise Resource Planning (SAP).
Required Skills and Abilities
Must be actively pursuing a Bachelor's Degree - preferred majors include - Management
Information Systems, Computer Information Systems, Computer Science, Computer Engineering or other business/technology disciplines.
Have at least a 3.0 GPA.
Strong analytical, problem solving, communication and interpersonal skills.
Have a passion for technology.
Seek a wide range of opportunities for growth and development.
Value and appreciate diversity and working in global environment.
Excel in project work and delivering results.
Prefer a culture of open communications and want to contribute in a team setting.
Be fast learners who are able to self-manage and keep up with the rapidly changing technological field.
27-08-2018
Job Type:Internships
Disciplines:

Computer Science, Engineering, Information Systems, Management

Position Type:

Full time

Citizenships:

Locations:
Closing Date:30th September 2018, 6:00 pm
Already have an account on GradConnection?
Login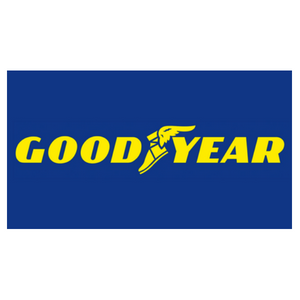 Apply to Goodyear
Search
Enter an employer or university you want to find in our search bar.