The Programme
The Microsystems team at GE Global Research is looking for candidates who have recently completed a doctoral program and interested in continuing as a Microsystems post-doctoral researcher with a specialization in Bioelectronics and/or Biomedical engineering. Research areas of interest include bioanalysis, design and development of bioanalytical microsystems, device manufacturability and scale-up, bioelectronic and bio-optical testing.
What You Will Do
As a microsystems post-doctoral researcher, you will conduct research on state-of-the-art Bioelectronic and Biomedical Engineering devices for the advancement of device effectiveness along with expanding the fundamental understanding of Bioelectronics and Biomedical Engineering.
Work with a team of Scientists, Engineers and technicians pushing the state of the art in Bioelectronics.
Communicate status updates with key stakeholders within and outside GE Global Research.
Design and perform experiments along with back end statistical data analysis.
Design and develop diagnostic devices and bioanalytical microsystems.
Publish papers based on research results.
Required Skills and Abilities
Graduate of an accredited doctoral program with a focus on biology, biomedical or biological engineering, biological systems, microfluidics, bioinstrumentation, and/or electronics.
Direct experimental experience with bioanalytical microsystems or bioelectronics.
Demonstrated experience in designing, fabricating, and testing of diagnostic devices along with bioanalysis.
Experience in prototyping devices and testing on cells, organisms, tissue, and other biological materials.
Design experience using software platforms such as Autodesk Inventor, Solidworks, ProE, etc.
Proficiency with manufacturing techniques and approaches for microfluidic devices.
Proficiency in statistical analysis.
Experience in performing relevant biological protocols for testing of diagnostic devices.
Good interpersonal skills, initiative, high self-confidence and have goals for a career in industrial research.
Good presentation, speaking, organizational, and problem-solving skills, thorough attention to detail.
Ability to adapt to change and willingness to be flexible in a global team environment.
Experience in proposal writing.
Legal authorization to work in the U.S. is required.
Must be willing to work out of an office located in Niskayuna, NY.
Must be 18 years or older.
02-07-2018
Job Type:Graduate jobs
Disciplines:
Position Type:

Full time

Citizenships:

Locations:
Closing Date:31st July 2018, 6:00 pm
Already have an account on GradConnection?
Login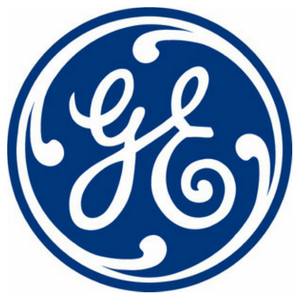 Apply to GE
Search
Enter an employer or university you want to find in our search bar.