Graduate - Electrical Engineer
The Programme
As the Electrical Engineer, you will be responsible for utilizing your knowledge of electrical system design to complete on-site commercial and industrial projects. The Electrical Engineer will survey proposed project locations and identify the required scope of electrical work and develop budgetary cost estimates.
What You Will Do
Perform basic electrical design calculations and standard computations such as power system loading requirements and required building illumination levels.
Perform field surveys to obtain pertinent information for the electrical system design. Construct one-line diagrams, equipment installation details, panelboard schedules and all other critical construction drawing elements to ensure clear, concise and constructible drawings.
Design of low voltage lighting, access control, fire alarm, and motor control systems.
Develop electrical system equipment layouts, load calculations, equipment sizing and selection.
Participate and conduct design reviews of construction / installation drawings developed by vendors.
Confirm accuracy, producibility and compliance to applicable codes and standards.
Direct drafting efforts to complete design and construction / installation drawings.
Observe the execution of construction to assure adherence to approved construction documents.
Review proposals for change of work. Prepare independent cost estimate and recommendations as to the necessity for such change.
Review contractor's material submittals and substitutions, construction drawings and equipment / system installation manuals for conformity with construction contract requirements.
Required Skills and Abilities
Bachelor's degree in Electrical Engineering from an accredited university or college.
Prior experience working in an industrial engineering environment.
Familiar with the National Electrical Code (NFPA 70), National Electrical Safety Code (NFPA 70E), NFPA 101 Life Safety Code and IEEE Power System Design Standards.
Working knowledge of HVAC and motor control systems.
Experience designing power distribution and control systems for industrial facilities.
Familiar with the basic design concepts associated with low voltage lighting control, fire alarm, and access control systems.
Familiar with emergency lighting control systems and applicable life safety code requirements.
Proficient technical writing, communication, and presentation skills.
Strong problem-solving skills.
AutoCAD experience.
Proficient in Microsoft Office software.
Self-starter, results oriented, ability to multitask, strong detail focus.
Ability to be an individual contributor and work effectively in teams.
02-07-2018
Job Type:Graduate jobs
Disciplines:
Position Type:

Full time

Citizenships:

Locations:
Closing Date:31st July 2018, 6:00 pm
Already have an account on GradConnection?
Login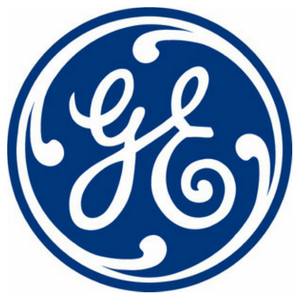 Apply to GE
Search
Enter an employer or university you want to find in our search bar.