The Programme
Our Transaction Advisory Services (TAS) team works with clients to manage their capital agenda to drive competitive advantage and increased returns. As part of a global team of 10,000 professionals in 100 countries you will advise clients on preserving, optimising, raising or investing capital. Major groups (or, as we call them, sub-service lines and competencies) within TAS include Mergers and Acquisition Services, Project Finance, Restructuring Services, Operational Transaction Services, Transaction Support, Transaction Tax, and Valuation and Business Modelling.
With so many offerings, you have the opportunity to develop your career through a broad scope of engagements, mentoring and formal learning. That's how we develop outstanding leaders who team to deliver on our promises to all of our stakeholders, and in so doing, play a critical role in building a better working world for our people, for our clients and for our communities. Sound interesting? Well this is just the beginning. Because whenever you join, however long you stay, the exceptional EY experience lasts a lifetime.
What you will do
About The opportunity
At a time when the global business environment holds increasingly complex strategic challenges, we know that how organizations manage their capital today affects how competitive they'll be in the future. You'll advise businesses on how they preserve, optimize, raise and invest their capital to help them achieve their strategic objectives. Our key service areas are:
Responsibilities
Mergers & Acquisitions Services
Leveraging an extensive global network, our M&A team provides sector-focused advice on the sale process from strategic positioning to close, and we help execute acquisitions, alliances and mergers. As part of this team you may also advise C-suite executives and boards on evaluating strategic alternatives in the context of transactions.
Transaction Support
Join our Transaction Support team and you will work with many of the world's largest organisations, fastest-growing companies and private equity firms on some of the most complex deals in the global market. Through analysis of financial, commercial and operational data, our industry-aligned transaction support professionals provide insights to key decision-makers that help them increase value and reduce the risks and uncertainty inherent in transactions. You will help to identify key value drivers, challenge assumptions about future performance, search for and advise on hidden value, and work with other EY service teams to deliver an integrated approach to our clients before, during and after the transaction.
Valuation and Business Modelling
Join Valuation and Business Modelling and you join a team of experienced professionals who bring to clients excellence in accounting, taxation and financial due diligence. You will help guide clients through the model review, model support and model-build activities necessary to make key decisions and improve strategic outcomes. With over 1,600 valuation professionals worldwide, no similarly positioned global professional Organisation can match our breadth of capabilities or our depth of resources.
As part of the application process, you will be asked to indicate which sub-service line you are interested in joining. Please state your preference clearly.
Merger & Acquisition Services
Merger & Acquisition Services (Real Estate)
Transaction Support
Valuation and Business Modelling
Required Skills and Abilities
Skills & attributes for success
Project management skills
Strong written, verbal communication and presentation skills
Leadership, teamwork and client service skills
Demonstrated integrity within a professional environment
To qualify for the role you must have the following
Undertaking a degree in Accountancy/ Business related
Ideally, you'll also have
Strong analytical and problem-solving skills.
Excellent verbal and written communication skills
What we look for
Highly motivated individuals with excellent problem-solving skills and the ability to prioritize shifting workloads in a rapidly changing industry. An effective communicator, you'll be a confident team player that collaborates with people from various teams while looking to develop your career in a dynamic organization.
What working at EY offers
EY offers a competitive remuneration package where you'll be rewarded for your individual and team performance. We are committed to being an inclusive employer and are happy to consider flexible working arrangements. Plus, we offer:
Support, coaching and feedback from some of the most engaging colleagues around
Opportunities to develop new skills and progress your career
29-08-2018
Job Type:Internships
Disciplines:

Engineering, Computer Science, Information Systems, Information

...

Position Type:

Full time

Citizenships:

Locations:
Closing Date:19th September 2018, 6:00 pm
Already have an account on GradConnection?
Login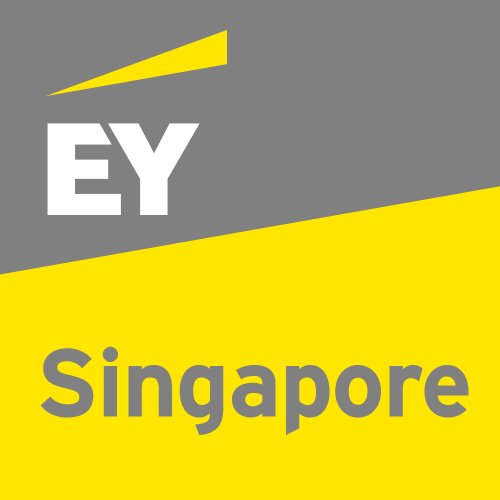 Apply to EY
Search
Enter an employer or university you want to find in our search bar.