Transactions, Associate - Transaction Support
The Programme
Our Transaction Advisory Services (TAS) team works with clients to manage their capital agenda to drive competitive advantage and increased returns. As part of a global team of 10,000 professionals in 100 countries you will advise clients on preserving, optimising, raising or investing capital. Major groups (or, as we call them, sub-service lines and competencies) within TAS include Mergers and Acquisition Services, Project Finance, Restructuring Services, Operational Transaction Services, Transaction Support, Transaction Tax, and Valuation and Business Modelling.
With so many offerings, you have the opportunity to develop your career through a broad scope of engagements, mentoring and formal learning. That's how we develop outstanding leaders who team to deliver on our promises to all of our stakeholders, and in so doing, play a critical role in building a better working world for our people, for our clients and for our communities. Sound interesting? Well this is just the beginning. Because whenever you join, however long you stay, the exceptional EY experience lasts a lifetime.
What you will do
The opportunity
You will be working in teams with experienced due diligence professionals, where you will learn and develop the skills you need to perform due diligence in a range of situations and sectors. When working on projects you will almost always be working as part of a wider cross service line team.
As you progress your career with EY, you will have the opportunity to work on more complex transactions, increasingly lead teams, begin to build relationships with our clients and other members of the corporate finance community and take on broader roles within our business.
Your key responsibilities
Help clients achieve their strategic goals, whether they are acquiring or divesting assets.
Advise clients during the due diligence process to identify key value drivers, challenge assumptions about future performance and
Work with other EY service teams to deliver an integrated service to our clients.
Likely to also work on a number of cross border assignments working with other EY offices around the world
Required Skills and Abilities
Skills & attributes for success
Prepare analyses of historical and pro forma financial information to assess trends and fluctuations that may impact cash flow requirements and deal valuation
Perform industry and company research utilizing online tools and publicly available information
Assist in researching technical accounting issues to evaluate implications on transaction valuation and structuring
Assist in preparing reports and schedules that will be delivered to clients and other parties
Develop and maintain productive working relationships with client personnel
To qualify for the role you must have the following
Final year students pursuing a degree in Accountancy
Entrepreneurial mind set and business acumen
Passion for helping clients achieve their potential
Able to analyse financial and non-financial information to formulate views and conclusions
Ideally, you'll also have
Familiar with fundamental concepts of accounting including IFRS
Good presentation skills
Possess data analysis & critical thinking skills with a flair in MS Excel applications
What we look for
Highly motivated individuals with excellent problem-solving skills and the ability to prioritize shifting workloads in a rapidly changing industry. An effective communicator, you'll be a confident team player that collaborates with people from various teams while looking to develop your career in a dynamic organization.
What working at EY offers
EY offers a competitive remuneration package where you'll be rewarded for your individual and team performance. We are committed to being an inclusive employer and are happy to consider flexible working arrangements. Plus, we offer:
Support, coaching and feedback from some of the most engaging colleagues around
Opportunities to develop new skills and progress your career
The freedom and flexibility to handle your role in a way that's right for you
29-08-2018
Job Type:Graduate jobs
Disciplines:

Business and Commerce, Management, Banking and

...

Position Type:

Full time

Citizenships:

Locations:
Closing Date:19th September 2018, 6:00 pm
Already have an account on GradConnection?
Login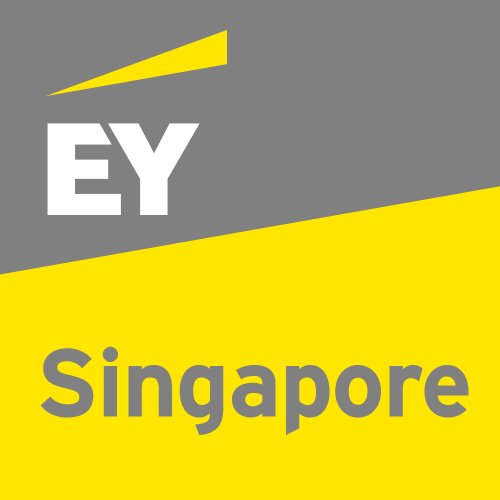 Apply to EY
Search
Enter an employer or university you want to find in our search bar.