Transactions, Associate - Operational Transaction Services
The Programme
Our Transaction Advisory Services (TAS) team works with clients to manage their capital agenda to drive competitive advantage and increased returns. As part of a global team of 10,000 professionals in 100 countries you will advise clients on preserving, optimising, raising or investing capital. Major groups (or, as we call them, sub-service lines and competencies) within TAS include Mergers and Acquisition Services, Project Finance, Restructuring Services, Operational Transaction Services, Transaction Support, Transaction Tax, and Valuation and Business Modelling.
With so many offerings, you have the opportunity to develop your career through a broad scope of engagements, mentoring and formal learning. That's how we develop outstanding leaders who team to deliver on our promises to all of our stakeholders, and in so doing, play a critical role in building a better working world for our people, for our clients and for our communities. Sound interesting? Well this is just the beginning. Because whenever you join, however long you stay, the exceptional EY experience lasts a lifetime.
What you will do
The opportunity
Our Financial Services - Transaction Advisory Services group is seeking to recruit experienced professionals into our Operational Transaction Services practice. Joining us will provide individuals with fantastic opportunities to build on their current transaction and commercial experience, and work on a number of diverse and demanding projects as part of a growing practice area. We continue to invest heavily in growing our geographical footprint as well as our account coverage and execution capability, as well as developing new areas of capability.
Our clients include leading companies across the Insurance, Banking & Capital Markets, Wealth/Asset Management and FinTech industries as well as global and boutique private equity firms. Assignments are typically complex, integrated projects that frequently involve working with colleagues across a variety of disciplines, as well as other professional advisers.
Typical engagement involve:
Assessing market landscapes and developing operational strategies and target operating models to support delivery of strategic business objectives
Conducting Operational, IT and HR due diligence to support vendors maximize value from divestments and buyers identify risks pre-acquisition
Helping clients with managing complex integrations and enabling achievement of a stable state business/ operational model post-integration
Helping clients successfully sell and separate business units whilst retaining transaction value and mitigating the impact on the retained business
Helping clients with the planning, formation, operation, and dissolution of partnerships and joint ventures
Initiatives that entail a significant restructuring of a company's operations to drive improved business performance
Your key responsibilities
Perform client and industry research and prepare materials to support client pitches and proposals.
Performing operational and financial analysis on the Target business. Supporting on drafting sections of client reports and deliverables, providing insight on operational and IT issues and their impact on potential capital events (e.g. transactions).
Work collaboratively alongside clients to drive detailed project planning and execution, including application of best in class project management methodologies.
Support the internal project management through the engagement lifecycle including scoping, budgeting and risk management processes.
Required Skills and Abilities
Financial Services / FinTech expertise: with a focus on operations, technology, strategy and change.
Consulting skills: can demonstrate the skills and experience required to operate in a client-facing role and lead projects within a professional services firm.
Change management: understands key principles of project and programme management
Market insight: aware of trends in Financial Services and able to apply this knowledge to shape the approach for individual assignments.
Financial analysis: able to apply sound financial analysis and a rigorous approach to quantify the impact of operational issues.
Commercial acumen: able to quickly understand the key value drivers in a business and how these impact the scope and approach of an assignment.
Relationship management: can establish credibility and presence with experienced executives and able to provide sound advice and challenge on operational and strategic issues. Develops long-term relationships beyond the scope of individual assignments.
Communication skills: has excellent verbal communication skills and is a good listener. Has excellent writing skills and able to produce high quality reports.
Cultural awareness: has awareness of different operating styles and cultures and reflects these in the approach to each assignment.
Applicants would also benefit from international experience, transaction experience and foreign language skills.
To qualify for the role you must have the following
Final year students pursuing a degree in Business Management, Finance, Economics and/or other Business-related disciplines
Strong business acumen and appreciates complex analytical work
Ability to showcase projects/work in strategic planning and delivery
Excellent time management and ability to deliver projects on time
Ideally, you'll also have
Positive working attitude and motivation to learn
What we look for
Highly motivated individuals with excellent problem-solving skills and the ability to prioritize shifting workloads in a rapidly changing industry. An effective communicator, you'll be a confident team player that collaborates with people from various teams while looking to develop your career in a dynamic organization.
What working at EY offers
EY offers a competitive remuneration package where you'll be rewarded for your individual and team performance. We are committed to being an inclusive employer and are happy to consider flexible working arrangements. Plus, we offer:
Support, coaching and feedback from some of the most engaging colleagues around
Opportunities to develop new skills and progress your career
The freedom and flexibility to handle your role in a way that's right for you
29-08-2018
Job Type:Graduate jobs
Disciplines:

Business and Commerce, Management, Banking and

...

Position Type:

Full time

Citizenships:

Locations:
Closing Date:19th September 2018, 6:00 pm
Already have an account on GradConnection?
Login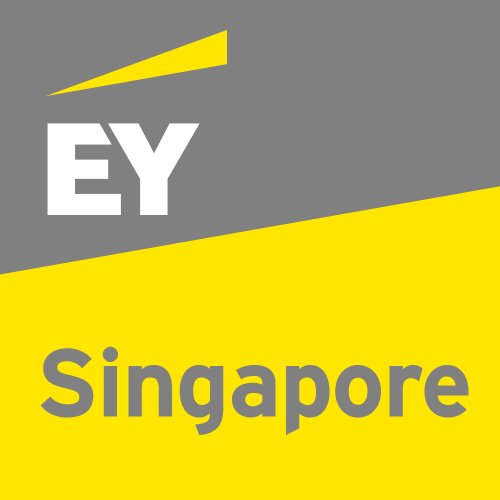 Apply to EY
Search
Enter an employer or university you want to find in our search bar.