Assurance, Intern – Financial Accounting Advisory Services (SIN0043B)
The Programme
Join Financial Accounting Advisory Services (Financial Services) within Assurance and you'll assist our clients to address the accounting and financial reporting challenges facing their business. You'll be part of a team that provides insight and services that leverage analytics, automation, and innovation to build a stronger and more efficient finance function.
You will experience ongoing professional development through diverse experiences, world-class learning and individually tailored coaching. That's how we develop outstanding leaders who team effectively to deliver on our promises to all of our stakeholders, and in so doing, play a critical role in building a better working world for our people, for our clients and for our communities. Sound interesting? Well this is just the beginning. Because your professional development is important to us, we are fully committed to helping you realise your potential.
What you will do
About The opportunity
Within EY's Financial Accounting Advisory Services (Financial Services) practice, the Financial Instruments Valuation team supports Assurance teams in Singapore with independent valuation assessment and quantitative analysis on various financial instruments. The team at EY leverages on sophisticated financial engineering techniques to assist clients in understanding and valuing vanilla derivatives and other complex securities, for financial reporting, risk management and regulatory compliance purposes.
The services we provided within EY cover a broad spectrum of responsibilities faced with respect to financial instruments valuations. You will experience ongoing professional development through interactions with internal and external clients together with exposures to various asset classes (e.g. FX, Fixed Income, Equity, Commodity, Interest Rate, Credit, etc) and various industry sectors (e.g. banking, private equity, hedge funds, transportations, commodity, utilities, oil & gas, REITS, internet-based firms, etc).
Your key responsibilities
As an Intern in the Financial Instrument Valuation team, your typical day will include the following:
Get involved in discussions on valuation tasks, to understand the objective of the work, key tasks to be performed, and the expected deliverables
Comprehend the mechanics behind the financial instruments, the valuation approach, and various key parameters influencing the valuation outcome
Leverage on the EY's financial instruments pricing system, such as Thomson Reuters, CapitalIQ, and Numerix, to assist with completion of tasks on-hand
Initiate self-learning and constantly seek feedback and guidance from experienced team members on the practical considerations in performing the valuation
Execute the assigned tasks on hand and regularly update your supervisor or experienced members on the progress
Communicate issues and/or findings encountered along the project, and sharing ideas or solutions to other team members
Document the approach and methodology adopted in the assessment, the explanation behind the assumptions adopted, the assessment results, and the findings on the assessment
Required Skills and Abilities
Skills & attributes for success
The job might be for you if:
You are highly motivated individual who possess strong analytical skills and have keen understanding on valuation function across Financial Institutions
You are driven for results and committed to successful completion of projects assigned
You are able to work independently under moderate supervision and deliver quality results in a fast-paced, dynamic environment
You are an effective communicator and a confident team player who collaborates with people from various teams
You are comfortable working with numbers, performing complex valuation and financial modelling
You are committed to staying at the cutting edge of the latest valuation techniques, business developments and new financial reporting standards
To qualify for the role you must have the following
Pursuing Bachelor or Master degree in quantitative finance, financial engineering, finance, statistics, mathematical finance, or engineering with finance related modules
Good programming skill with demonstrated aptitude in quantitative analysis
Sound understanding of derivatives products, financial instruments and valuation modelling
Proficiency in at least one the financial engineering package, namely Bloomberg, Thomson Reuters, Numerix, Microsoft Excel VBA
Ideally, you'll also have
Strong organizational and project management skills
Good knowledge of credit risk modelling with interest in data analysis/visualization platform (e.g. Spotfire, Alteryx, R, SQL)
Enthusiasm in getting familiar with financial instruments valuation surrounding venture capitalist and private equity industries
Prior experience and/or interest in valuation related programming languages (e.g. Matlab, Python)
What we look for
Highly motivated individuals with excellent problem-solving skills and the ability to prioritize shifting workloads in a rapidly changing industry. An effective communicator, you'll be a confident team player that collaborates with people from various teams while looking to develop your career in a dynamic organization.
What working at EY offers
EY offers a competitive remuneration package where you'll be rewarded for your individual and team performance. We are committed to being an inclusive employer and are happy to consider flexible working arrangements. Plus, we offer:
Support, coaching and feedback from some of the most engaging colleagues around
Opportunities to develop new skills and progress your career
29-08-2018
Job Type:Internships
Disciplines:

Banking and Finance, Engineering, Mathematics, Statistics

Position Type:

Full time

Citizenships:

Locations:
Closing Date:19th September 2018, 6:00 pm
Already have an account on GradConnection?
Login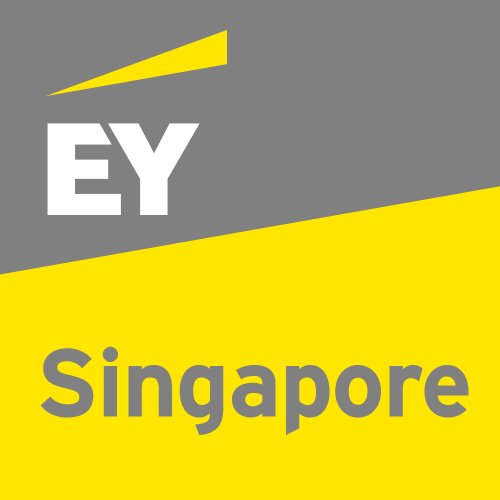 Apply to EY
Search
Enter an employer or university you want to find in our search bar.