Assurance, Intern – Climate Change & Sustainability Services
The Programme
Join Climate Change and Sustainability Services (CCaSS) and you will be a member of a multidisciplinary team combining Assurance, Tax, Transactions and Advisory experience to help clients understand and manage their climate change issues related to new regulatory requirements, rising stakeholder concerns and opportunities for cost reduction and revenue generation.
You will experience ongoing professional development through diverse experiences, world-class learning and individually tailored coaching. That's how we develop outstanding leaders who team to deliver on our promises to all of our stakeholders, and in so doing, play a critical role in building a better working world for our people, for our clients and for our communities. Sound interesting? Well this is just the beginning. Because your professional development is important to us and we are fully committed to helping you realise your potential.
What you will do
About The opportunity
Climate Change and Sustainability Services (CCaSS) is part our Assurance group which is one of the most trusted, respected and influential organizations in the industry. As part of our team, you will provide peace of mind to clients by using your skills and experience to give companies, investors and regulators confidence in the validity of business-critical information or processes.
Your key responsibilities
You'll spend most of your time in assisting with research work and support the managers with project execution, which includes Advisory and Assurance type activities, in the Climate Change and Sustainability Services (CCaSS) Department.
Required Skills and Abilities
Skills & attributes for success
Assist and analyze on work connected to sustainability reports
Conduct research on potential clients, make calls to fix meetings, take and summarise client meeting/interview notes
Carry out quantitative work relating to emission calculations
Assist in customized research relevant to climate change, carbon emissions, sustainability issues; company level and country level research.
To qualify for the role you must have the following
Pursuing a degree, preferably in Environmental Engineering or Environmental Sciences or other branches of engineering (chemical/ mechanical/ electrical). Non-engineering undergraduate students (business, social science, media studies) who have a strong interest in the sustainability field are also welcome to apply.
Strong academic performance
Excellent verbal/written communication skills
Team player
Self-motivated, proactive and committed
Willing to learn and able to work under pressure
Ideally, you'll also have
Strong quantitative and analytical skills
Knowledge and interest in sustainability related areas or topics
Strong project management and personnel management skills
Important: Candidates must be able to commit to 10-week internship from 10 December 2018 to 15 February 2019. NTU and NUS students going on overseas exchange are required to commit to 8 weeks. We will not consider any request for shortening of internship duration.
What we look for
Highly motivated individuals with excellent problem-solving skills and the ability to prioritize shifting workloads in a rapidly changing industry. An effective communicator, you'll be a confident team player that collaborates with people from various teams while looking to develop your career in a dynamic organization.
What working at EY offers
EY offers a competitive remuneration package where you'll be rewarded for your individual and team performance. We are committed to being an inclusive employer and are happy to consider flexible working arrangements. Plus, we offer:
Support, coaching and feedback from some of the most engaging colleagues around
Opportunities to develop new skills and progress your career
29-08-2018
Job Type:Internships
Disciplines:

Engineering, Engineering Environmental, Science, Engineering Chemical

...

Position Type:

Full time

Citizenships:

Locations:
Closing Date:19th September 2018, 6:00 pm
Already have an account on GradConnection?
Login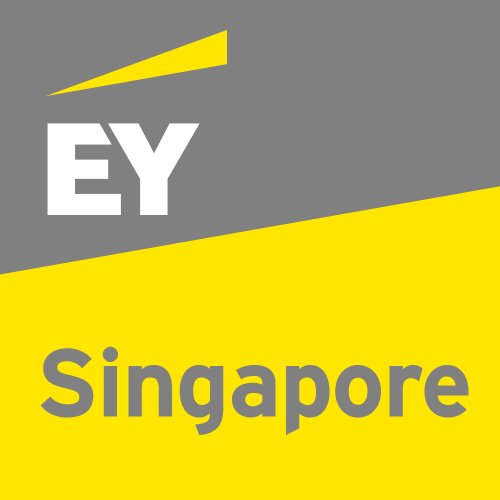 Apply to EY
Search
Enter an employer or university you want to find in our search bar.