Advisory, Intern – Financial Services
The Programme
We are the only professional services organization who has a separate business dedicated exclusively to the financial services marketplace. Join EY's Financial Services Organisations (FSO) Advisory and you will work with multi-disciplinary teams from around the world to deliver a global perspective. Aligned to key industry sectors including asset management, banking and capital markets, insurance and private equity, we provide integrated advisory, assurance, tax, and transaction services.
Through diverse experiences, world-class learning and individual coaching you will experience ongoing professional development. That is how we develop outstanding leaders who build teams to deliver on our promises to all of our stakeholders, and in so doing, play a critical role in building a better working world for our people, for our clients and for our communities. Sound interesting? Well this is just the beginning. Because whenever you join, however long you stay, the exceptional EY experience lasts a lifetime.
What you will do
About The opportunity
EY's FSO Advisory has an exciting opportunity for highly motivated interns to join our team in Winter 2018. Interns joining our team will enjoy opportunities to serve diverse clients across multiple practices, while being provided learning, experiences and coaching to develop core consulting competencies.
Interns joining our team will experience working on projects across both our Performance Improvement and Risk Management practices.
When working on Performance Improvement projects, you will provide our clients an independent view of their organization's business risks and areas of improvement. You will help develop pragmatic plans to enhance a firm's organizational structure, products, processes and systems; address issues; and assist with implementing measurable and sustainable performance enhancements.
When working on Financial Risk Management projects, you will learn how to advise financial institutions, insurance and asset management firms on identifying, measuring and managing financial risk from regulatory and industry perspectives. You will help experienced subject matter experts and thought leaders in building financial risk frameworks and models and deliver targeted solutions to address our client needs.
Our key service areas are:
Operational Excellence,
IT Advisory (includes Robotics, AI),
Customer and Digital,
Data and Analytics,
Finance transformation,
Risk governance and strategy,
Risk management process and models,
Regulatory compliance and reporting, and
Internal audit and controls
At EY, we believe your career is a journey and we are committed to providing an array of exciting opportunities to help you find the career path that is right for you. In this role, you will have the opportunity to team with a variety of clients to deliver professional services and to actively participate in a rapidly growing practice. You will work on client assignments that will help you deepen and broaden your skills, while gaining valuable and rewarding experiences during your first few years.
Your key responsibilities
Understanding and documenting clients' business processes and requirements, performing root cause analysis, developing business cases and interviewing various stakeholders to gather required information
Establishing relationships with client personnel at appropriate levels. Consistently delivering quality client services. Monitoring progress, managing risks and ensuring key stakeholders are kept informed about progress and expected outcomes. Staying abreast of current business and industry trends relevant to the client's business
Demonstrating the ability to digest, incorporate and leverage new knowledge. Possessing good business acumen. Remaining current on new developments in advisory services, capabilities and industry knowledge
Taking full responsibility for tasks, including consistent self-review of work to identify and improve an approach for producing high quality work products, while working under supervision
Required Skills and Abilities
Skills & attributes for success
Project management skills
Leadership, teamwork and client servicing skills
Demonstrating integrity within a professional environment
Highly motivated with excellent problem-solving skills
Ability to prioritize shifting workloads in a rapidly changing industry
Strong analytical and problem-solving skills
Excellent verbal and written communication skills
Required Skills and Abilities
To qualify for the role you must have the following
Undertaking a degree in Engineering, Computer Science, Information Systems, Information Technology, Technology Risk, Computer Engineering, IT Security, Supply Chain, Operations Management, Statistics, Mathematics, Operations Research, Accounting, Finance, Business Economics, MIS (emphasis on Business)
Strong academic record, including, without limitation, course work that EY deems relevant to this position
Desire to work in consulting demonstrated by relevant course work, interest or internship experience
Proficient with MS Office, including MS Excel, MS Word and MS PowerPoint
Willing and able to learn and work independently with minimal supervision
Effective organization and time management skills with the ability to work under pressure and adhere to project deadline
29-08-2018
Job Type:Internships
Disciplines:

Accounting, Banking and Finance, Business and

...

Position Type:

Full time

Citizenships:

Locations:
Closing Date:19th September 2018, 6:00 pm
Already have an account on GradConnection?
Login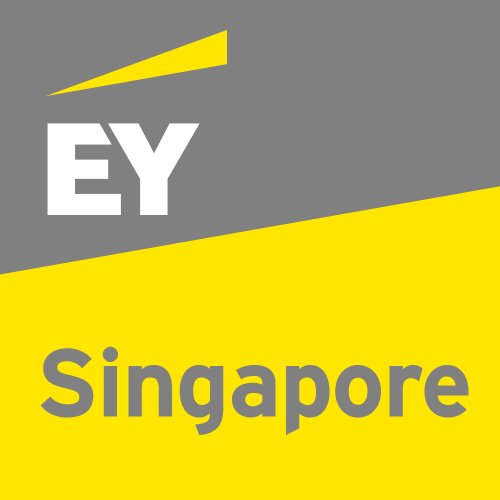 Apply to EY
Search
Enter an employer or university you want to find in our search bar.