Advisory, Associate – Actuarial (Financial Services)
The Programme
We are the only professional services organisation who has a separate business dedicated exclusively to the financial services marketplace. Join Financial Services (FSO) and you will work with multi-disciplinary teams from around the world to deliver a global perspective. Aligned to key industry groups including asset management, banking and capital markets, insurance and private equity, we provide integrated advisory, assurance, tax, and transaction services.
Through diverse experiences, world-class learning and individually tailored coaching you will experience ongoing professional development. That's how we develop outstanding leaders who team to deliver on our promises to all of our stakeholders, and in so doing, play a critical role in building a better working world for our people, for our clients and for our communities.
What you will do
The opportunity
Our Insurance and Actuarial Advisory Services practice comprises two areas: Life/Health Insurance and Property/Casualty products and services. Join this team and you will provide clients with traditional actuarial services (e.g., reserving, pricing and mergers and acquisition support), as well as leading edge services such as financial reporting and measurement, financial risk management, modeling, hedging, reinsurance, securitization, economic capital and solvency.
As an actuarial professional, you'll work closely with clients' actuarial functions to assess their effectiveness and help them identify opportunities for improvement. Working alongside talented colleagues as part of a high-performing team, you'll help clients adopt new financial reporting standards and support mergers and acquisitions.
Your key responsibilities
Market research and industry benchmarking
Valuation, pricing and product development
Regulatory changes, including Risk-Based Capital, Solvency II and IFRS
Merger & Acquisitions (M&A) and due diligence projects
Actuarial audits and financial modelling
Financial risk, product distribution and capital issues
Required Skills and Abilities
Skills & attributes for success
You can expect to:
Be at the forefront of issues that are shaping the insurance industry in Asia
Gain a wide exposure to a diverse range of actuarial projects
Work in a multicultural environment
Work with colleagues from a wide range of business disciplines
Required Skills and Abilities
To qualify for the role you must have the following
Final year students pursuing a bachelor's or master's degree in Actuarial Science
Strong academic records, good written and verbal communication skills
Ideally, you'll also have
Strong analytical and creative skills
Strong interpersonal and teaming skills
Good understanding of economic or market issues and the ability to interpret their impact on clients
Good progress through the actuarial examinations with either the Institute and Faculty of Actuaries (UK), the Society of Actuaries (US) or the Institute of Actuaries of Australia
This position is only applicable to local universities students who are in their final year of study. We regret that applicants who do not belong to this category will not be shortlisted for this recruitment exercise.
What we look for
Highly motivated individuals with excellent problem-solving skills and the ability to prioritize shifting workloads in a rapidly changing industry. An effective communicator, you'll be a confident team player that collaborates with people from various teams while looking to develop your career in a dynamic organization.
What working at EY offers
EY offers a competitive remuneration package where you'll be rewarded for your individual and team performance. We are committed to being an inclusive employer and are happy to consider flexible working arrangements. Plus, we offer:
Support, coaching and feedback from some of the most engaging colleagues around
Opportunities to develop new skills and progress your career
The freedom and flexibility to handle your role in a way that's right for you
29-08-2018
Job Type:Graduate jobs
Disciplines:
Position Type:

Full time

Citizenships:

Locations:
Closing Date:19th September 2018, 6:00 pm
Already have an account on GradConnection?
Login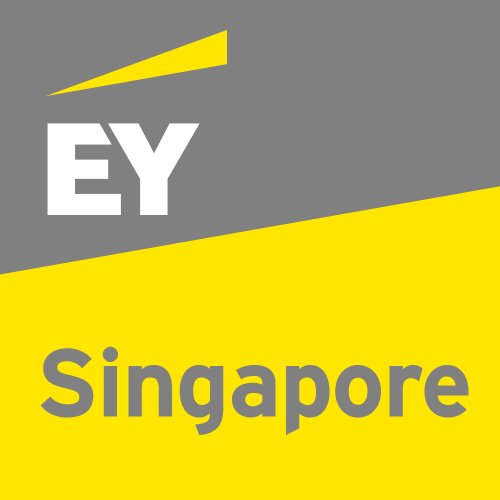 Apply to EY
Search
Enter an employer or university you want to find in our search bar.