Data Exposure & Analytics Developer
The Programme
UPG (User Profile Gateway) is a product in the UDM (Unified Data Management) family, it plays an important role in the various solutions, e.g. advanced O&M for UDC solution, User Data Monetization (exposure & analytic), data synchronization in VoLTE solution, etc. In order to make success and to create the future, we sincerely invite you to join us, witness the coming success at the same time to develop your personal competence and career. We can offer you: Taking the opportunities to participate Ericsson's global R&D projects Follow the trend of software development and new technology (e.g. big data, machine learning, etc.) Enjoy the atmosphere of encouraging innovation and cooperation
Responsibilities
Work with leading edge technology for Ericsson's Broadband solution over LTE
Work with product owner to understand customer requirements and come up with solutions
Work in Agile software development process to develop new features in an efficient way
Handle customer inquiry or perform product maintenance work with strong troubleshooting skills
Design documentation like component description and modeling during system design and implementation
Cooperate with colleagues in Europe to ensure the software delivery on time with good quality
Required Skills and Abilities
Technic oriented people and be passionate for broader skills in software development and continuous integration.
Teamwork and good communication skills across multiple teams.
Be able to work independently and respond to multiple and conflicting requests under tight deadlines and in a dynamic working environment.
Excellent communication and presentation skills in English. Clear mind, ability to break down complexity and communicate things in a clear manner.
Ability to learn new technologies quickly, identify and resolve issue, mindset of distributed system.
Innovative mindset to break routines and make continuous improvement.
Good programming skills in Java, familiar with Java Core, OO concept, design pattern, Multi-thread programming, Garbage collection and so on.
Good knowledge of SQL and Database (MySQL, PostgreSQL, Cassandra), Performance tuning experience is preferred.
Familiar with one application server (Glassfish, tomcat, JBoss), experience on micro-service is plus
Familiar with Python, Shell, Scala, JS
Familiar with Git, Jenkins, JIRA, Maven, Sonar, Eclipse
Familiar with automation test frameworks and Skilled in writing test cases with JUnit in Java is preferred
Basic knowledge of TCP/IP and switching
Drill, Canal, Spark, Hadoop relation develop experience is a plus.
Technique blog, open source / GitHub project is a plus
Familiar with UDM product related protocols is preferred, e.g. Radius/Diameter, LDAP, DNS, DHCP, SS7, SSH. etc.
Familiar with Linux (Redhat, Ubuntu, SuSE) operation and administration. Experience in Virtualization (VMWare, VirtualBox, Openstack, Docker) is desired.
21-06-2018
Job Type:Graduate jobs
Disciplines:

Computer Science, Information Technology

Position Type:

Full time

Citizenships:

Locations:
Closing Date:25th July 2018, 6:00 pm
Already have an account on GradConnection?
Login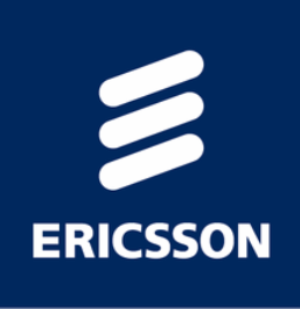 Apply to Ericsson
Search
Enter an employer or university you want to find in our search bar.