Customer Support Engineer
The Programme
The candidate primary mandate is to provide PLM (Product Line Maintenance) Globale Engineering customer technical support to Ericsson Global WCDMA RBS customers; act as an WRBS technical expert while providing an interface between WRBS R&D and the Regional/Market Customer Units. The position holder identifies and troubleshoots faults by applying standard resolving processes and analytical skills and techniques. Identifies and manages technical solutions delivery in cooperation with other global PLM hubs and software/hardware maintenance. The PLM support engineer is also responsible for providing on-site and remote deployment & validation of new software & hardware releases and latest innovative solutions & features, working closely with our global regional services team and customers. The PLM support engineer independently carries out the work duties as described in the accountabilities listed below; subject to managerial follow up and review of results.
Responsibilities
Perform Troubleshooting and Customer Support.
Identify faults and troubleshoot according to a set of defined alternatives, and apply standard resolving processes in the network/solution/products.
Resolve customer service requests (CSRs).
Work with the WRBS development units to define and implement technical faults resolution plans.
Provide technical expertise as part of Root Cause Analysis (RCA).
Perform external TR reproduction in remote lab.
Provide on-site technical support for CD, FFI, network/solutions deployments, Emergencies and Hot issues investigation when required.
Drive Continuous Improvements of Products and Processes.
Develop and adapt troubleshooting documentation, strategies and tools.
Required Skills and Abilities
Excellent communication skills.
Working with People
Delivering Results and Meeting Customer Expectations
Product Development Knowledge
Good analytical skills
Product Life Cycle Management Knowledge
Lean and Agile Knowledge and Skills
Adapting and Responding to Change
Creating and Innovating
Planning and Organizing
BSc level in a technical discipline or the equivalent level of knowledge
Wireless communication experience (ie WRBS, WRAN) knowledge , LTE, and/or GSM) not mandatory considered strong assets
Software/Hardware development (Code experience) not mandatory considered strong assets
English Skills (Verbal and Written)
21-06-2018
Job Type:Graduate jobs
Disciplines:

Communications, Engineering

Position Type:

Full time

Citizenships:

Locations:
Closing Date:25th July 2018, 6:00 pm
Already have an account on GradConnection?
Login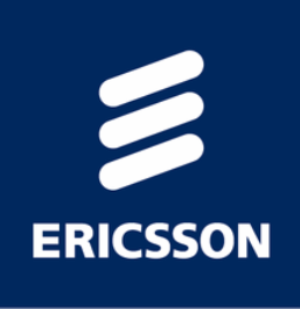 Apply to Ericsson
Search
Enter an employer or university you want to find in our search bar.