Acoustics and Vibration Engineer - Graduate Program
What you will do
 Technical:
Holds responsibility to deliver to assigned projects in area of Acoustic and Vibration Analysis. 
Manage acoustic and vibration performance of products through effective use and ownership of Product Specification.  
Drive designs forward and ensure correct decisions are made at all stages of the design process through experimental validation, simulation, calculation, or any other relevant analysis methods. 
Manage related technical risk actively and provide mitigations as needed. Ensure timely closure of risk items (ie. FMEA) according to project development maturity.
Resolve Problem Reports (FRACAS) in timely manner.
Drive cross-project initiative leading to technical insights for more accurate and faster issue resolution. 
Provide technical oversight and coaching to junior members of team.
Problem Solving:
Expected to resolve problems within project effectively while managing stakeholders' expectations, in a fast-paced and result-oriented environment. 
Find the mitigations of issue(s) through systematic and thorough analysis, present findings to the cross-functional team to drive towards timely and elegant solution.   
Organizational:
Support departmental goals and long term technology road map. Plan and manage progress of actions, in order to deliver on time.
Provide inputs to team goal setting.
Continuous Improvement:
Expected to proactively identify areas of improvement and to propose and implement improvements.
Identify and develop new opportunities/tools/methods with the aim of enhancing the performance, reliability, and time to market of Dyson products.
Actively contributes to lessons learnt database to ensure sharing of past learnings.Continually seeks to improve technical capability to support the business growth.
Required Skills and Abilities
At least a Bachelor degree in Acoustic/Physics/Mechanical/Mechatronics engineering or equivalent, preferred applicants to have a Master degree. 
A basic understanding of noise generation and attenuation, structural modal/harmonic analysis, rotordynamics, signal processing, and statistical analysis.
Working experience with Fluid Dynamics and Failure Analysis would be an added advantage. 
Proficiency on measurement hardware and software for data acquisition, such as B&K Pulse, HEAD Acoustics, MATLAB, Simulink/Simscape, and LabVIEW is preferred.
Competent in the use and application of CAD/CAE tools in general.
Experience in the ANSYS/ACTRAN/COMSOL is preferred.
Proficient in Six Sigma methodologies, and having strong statistical data analysis using tool such as Minitab is preferred.
Ability to gather information systematically to establish facts and principles required to solve complex problems within the project.
Demonstrate ability to provide independent viewpoints/argument to a problem, and ability to provide technical path forward.
Able to utilize root cause analysis techniques during problem solving.
Ability to plan ahead and prioritise task, coordinate the work of others.
Able to identify technical risks within projects. Expected to suggest specific actions to mitigate risks. Able to lead FMEA sessions.
Demonstrate strong written and verbal communication skills in English.
Ability to receive constructive feedback and coaching, and respond appropriately. Able to provide constructive feedback. 
Proficiently communicate ideas and concepts, ability to tailor communication to suit different levels, and to persuade and influence others as needed.
02-07-2018
Job Type:Graduate jobs
Disciplines:

Engineering Mechanical, Engineering Mechatronics

Position Type:

Full time

Citizenships:

Locations:
Closing Date:23rd July 2018, 6:00 pm
Already have an account on GradConnection?
Login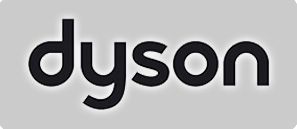 Apply to Dyson
Search
Enter an employer or university you want to find in our search bar.