2019 Intake Associate - Information Technology (AiA)
The Programme
About Information Technology - Advisory in Audit (AiA)
Deloitte brings world-class capabilities and high-quality service to clients, delivering the insights they need to address their most complex business challenges. In the digital era, technology innovation and business are inextricably connected to each other. Given the high demand of technology-enabled business, Deloitte professionals help our clients facing the most critical information and technology challenges in their business. Joining our Information & Technology Services in AiA, we are looking for the energetic professionals joining our team for assisting our clients in optimizing the business needs and strategy through technology.
What you will do
Work you'll do:
Assist in performing IT risk assessment and IT audit, including general computer controls, application controls and security review
Assist in facilitating our clients in improving their accounting related processes through the technology, e.g. the adoption of relevant tools and application systems usage
Assist in preparing written reports on findings and recommendations from project work
Assist in developing new tools and new solution for our clients in different industries
Demonstrate an appreciation of the importance of addressing specific audit and risk advisory priorities in line with explicit stakeholder requirements
Be aware of core risk assessment processes and key entity and industry background and understands how this impacts on the work they perform
Work effectively as part of a team to deliver the audit and understands how their role integrates into the wider engagement team
Make appropriate use of tools, guidance and methodology as directed in delivering their contribution to the audit
Adopt a structured approach and follows process in delivering their work against the project plan
Understand the audit issues and judgements in their assigned audit work, and demonstrates professional skepticism in its execution
Act with honesty and integrity and builds a foundational knowledge of ethical and professional standards and Deloitte processes which safeguard client confidentiality and the firm's reputation
You are also expected to:
Builds own understanding of our purpose and values; explores opportunities for impact
Demonstrates strong commitment to personal learning and development
Acts as a brand ambassador to help attract top talent
Understands expectations and demonstrates personal accountability for keeping performance on track
Focuses on developing effective communication and relationship-building skills actively
Understands how their daily work contributes to the priorities of the team and the business
Required Skills and Abilities
Requirements:
Diploma or above in information security, information system, computer science, computer engineering or other related discipline preferred
Strong knowledge in information security
Aspires to be a professional and demonstrate strong interest in developing a career in information security
Demonstrates multi-tasking ability
Be able to communicate and relate with people effectively
Demonstrates leadership potential at extra curriculum activities
Proficient in MS office and other computer software. Proficiency in programming language, especially in HTML5, Java, PHP or Python is an advantage.
Experience in information security related final year-project preferred
Knowledge of security professional service, including risk assessment, auditing, penetration testing and vulnerability scanning service, is preferred
28-08-2018
Job Type:Graduate jobs
Disciplines:

Information Systems, Computer Science, Engineering Software

Position Type:

Full time

Citizenships:

Locations:
Closing Date:18th September 2018, 6:00 pm
Already have an account on GradConnection?
Login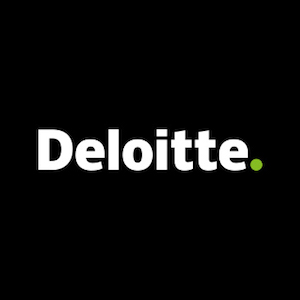 Apply to Deloitte
Search
Enter an employer or university you want to find in our search bar.