2019 Intake Associate - Financial Advisory
The Programme
Deloitte China
Our professionals at Deloitte China provide a full range of audit & assurance, consulting, financial advisory, risk management and tax services, and work closely within Greater China, across Asia-Pacific and around the world to provide clients of every size with local experience and international expertise. We have considerable experience in China and are one of the leading professional services providers in this marketplace.
Deloitte FA
Financial Advisory (FA) practice of Deloitte China provides strategic and financial advisory services to clients throughout all phases of the economic cycle. FA comprises several distinct but related global service lines whose shared principal objective is the creation and enhancement of shareholder and stakeholder value.
We are dedicated to providing clients with a full range of services, including:
Corporate Finance Advisory Services
Infrastructure and Capital Project Advisory Services
M&A Transaction Services
Deloitte Forensic Services
Restructuring Services
Valuation and Modelling Services
Regional Economic Advisory Services
You will have the opportunity to develop skills in executing due diligence projects, applying valuation methods, researching different acquisition targets and industries and dealing with special crisis situations through business restructuring projects. Your roles and responsibilities will differ based on the services provided by each engagement as illustrated below:
The M&A Transaction Services team undertakes tailored due diligence services, in response to professional service needs of clients. This highly integrated team provides private equity investors and corporate buyers with a broad spectrum of accounting, tax and other services to support all types of M&A activities.
Our Valuation and Modeling team covers a full range of valuations for businesses, shareholdings, intangible assets, tangible assets and financial instruments.
The Restructuring Services team provides various turnaround solutions to distressed businesses, including handling non-performing loans, special distressed asset situations, liquidation of companies and debt restructuring.
The Corporate Finance Advisory Services team focus on financial and strategic advice to organizations that are contemplating or undertaking M&A strategy, deal origination, buy-side advisory service as well as sell-side lead advisory services.
The Deloitte Forensic Services team helps organizations to manage issues, such as fraud, corruption and misconduct and focus on outcomes that protect reputations, recover assets, and fraud prevention.
What you will do
Work you'll do:
Conducts industry research and research on specific business or accounting issues
Prepares proposals and participate in marketing initiatives and practice development
Assists with the drafting of reporting materials to clients
Carries out field work, understand the business and operation, and analyze business and financial information
Ensures compliance with Deloitte policies and quality/performance standards
Assists in valuation work
Assists in identification, assessment and resolution of issues or problems
Collects, assimilates, and analyzes relevant data using standard tools and data visualizations to help surface insights
Manages own work against project plan to ensure a superior client experience
Complies with quality standards, risk rules, and confidentiality guidelines to deliver results
Adopts a disciplined approach to building financial models
Gathers and interprets financial information to help strengthen proposed recommendations
You are also expected to:
Builds own understanding of our purpose and values; explores opportunities for impact
Demonstrates strong commitment to personal learning and development; acts as a brand ambassador to help attract top talent
Understands expectations and demonstrates personal accountability for keeping performance on track
Actively focuses on developing effective communication and relationship-building skills
Understands how their daily work contributes to the priorities of the team and the business
Required Skills and Abilities
Requirements:
Bachelor degree or above, major in Accounting, Finance, Economics or Business Administration preferred. Other degree major will also be considered
Strong analytical and communication skills with high commitment to quality client service
Fast learner, with flexibility and adaptability to work in different service lines and on different industries
Good business sense and high sense of integrity
Good time management and ability to prioritize tasks
Self-initiation, good team player and willingness to work under pressure and tight deadlines
Good written and oral communication skills in both English and Chinese, including both technical and business writing, good documentation and presentation skills
Proficiency in computer applications
Flexibility and willingness to travel
28-08-2018
Job Type:Graduate jobs
Disciplines:

Accounting, Banking and Finance, Economics, Business

...

Position Type:

Full time

Citizenships:

Locations:
Closing Date:18th September 2018, 6:00 pm
Already have an account on GradConnection?
Login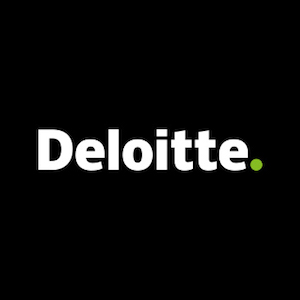 Apply to Deloitte
Search
Enter an employer or university you want to find in our search bar.