2019 Intake Analyst - Technology Strategy & Architecture
The Programme
About Technology Consulting – TS&A
Deloitte Consulting Technology Service Area aims to provide the end-to-end consulting services by helping clients in different industries to re-engineer the business process, design the enterprise level application system architecture and modules, implement the application systems, manage the changes of business along the whole process, and realize the digital transformation. Deloitte Technology Consulting team is the world-leading enterprise application consulting organization, and continuously ranked as "leader" in the enterprise application consulting market in China for years.
Technology Strategy & Architecture (TS&A) aims to provide IT strategy consulting services as Strategy & Design, IT PMO, Technology Effectiveness and Innovation to clients in different industries, and helps the organization develop the strategies and design the systems that build business value and drive performance. In 2015, Kennedy has ranked Deloitte #1 globally in IT Strategy Consulting while Deloitte continuously ranked as "leader" in IT Strategy Consulting market in China for years. From system replacement to a full IT transformation, our professionals bring deep knowledge and experience to the most complex IT challenges. The service of Deloitte TS&A team covers various sub-capabilities, including ITSP (IT Strategy & Planning), EA (Enterprise Architecture), PPM (Project & Portfolio Management), PIM (Plan Implementation Office), IT Governance, Operation & Delivery Model, IT Service Management and Technology Innovation (Cloud computing, Big data, Internet of Things, Mobility, etc.)
What you will do
Work you'll do:
Produces a high quality work product to ensure a superior client experience with others to team
Collects, assimilates and analyzes relevant data and uses standard processes and tools to help surface and support solutions
Applies basic financial concepts to client and Deloitte business models
Maintains a positive, professional attitude and adapts to changing priorities to instill confidence in team
Uses and applies frameworks to organize concepts, identify gaps, and communicate ideas clearly
Values and considers the diverse perspectives and backgrounds of colleagues and clients
Applies technology fundamentals to client situations
Finds and leverages a diverse set of resources and shares findings with others
You are also expected to:
Builds own understanding of our purpose and values; explores opportunities for impact
Demonstrates strong commitment to personal learning and development
Acts as a brand ambassador to help attract top talent
Understands expectations and demonstrates personal accountability for keeping performance on track
Focuses on developing effective communication and relationship-building skills actively
Understands how their daily work contributes to the priorities of the team and the business
Required Skills and Abilities
Requirements:
Prefers major in Computer Science, Management Information System, Management Engineering, System Engineering, E-commence and other related majors
Strong logical, analytical, problem-solving, and interpersonal skills
Be passionate about excelling a career in Consulting
Always takes the initiative, self-motivated and willing to work under pressure and travel
Demonstrates leadership abilities with good organizing skills
Good written and oral communication skills in both English and Mandarin
A fast learner and strong team player
Creative, flexible and self-confident
Proficiency in MS Office
28-08-2018
Job Type:Graduate jobs
Disciplines:

Computer Science, Management, Information Systems, Engineering

Position Type:

Full time

Citizenships:

Locations:
Closing Date:18th September 2018, 6:00 pm
Already have an account on GradConnection?
Login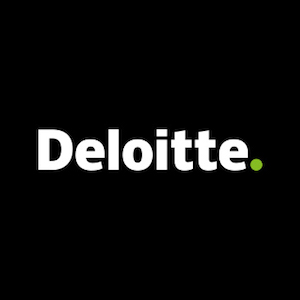 Apply to Deloitte
Search
Enter an employer or university you want to find in our search bar.