2019 Intake Analyst - Human Capital Advisory Services - Consulting
The Programme
About Deloitte Consulting
Deloitte Consulting is the world's largest management consulting practice. In China we are one of the top consulting firms. Our team comprises around 1,600 bilingual consulting talents located in eight cities in China including Shanghai, Beijing, Hong Kong, Shenzhen, Guangzhou, Cheng Du, Chong Qing and Harbin. In global, we have over 44,000 professionals spreading in over 100 countries/locations. Deloitte Consulting is ranked No.1 in global consulting marketplace by revenue by Kennedy, a leading publisher of consulting marketplace analysis products. In China, Deloitte Consulting is ranked as one of the top 3 consulting service providers by Gartner, a global leading IT research and advisory company. Deloitte consulting is awarded as "the Best HR Consulting Firm".
About Human Capital Advisory Service
Human Capital Advisory Service of Deloitte Consulting aims to provide professional HR consulting services to our clients in Total Rewards, Change Management, Talent Management & Leadership Development, Organization Design and HR Transformation and etc. Other than traditional "human resources" services, we also stress the alignment of "talent' and "business strategy", leading the trend of consulting industry.
HCAS also sets foot in a variety of industries, namely, Financial Services, Manufacturing, Natural Resources, Real Estate, Consumer, Health and Public Sector. According to Kennedy, Human Capital Advisory Service of Deloitte Consulting ranked No. 1 in Talent Management, HR Transformation and Strategic Change Services. We are also one of the fastest growing Human Capital Practice in Greater China.
Deloitte Consulting attaches great importance to new-hire development, we offer our employees with collective training opportunities, including a new hire training program in collaboration with our mainland based Consulting new-hires, creating an international working environment for Deloitte employees. At Deloitte, employees will be exposed to a complex of business sectors. With experience across industries and functions, we encourage our consultants to explore their own working interests.
What you will do
Be responsible for tasks in consulting engagements, including preparing for engagement deliverables, proposals, or other materials as required
Helps our clients achieve business objectives through the use of our value-added consulting service.
Produces a high quality work product to ensure a superior client experience with others to team
Collects, assimilates and analyzes relevant data and uses standard processes and tools to help surface and support solutions
Applies basic financial concepts to client and Deloitte business models
Maintains a positive, professional attitude and adapts to changing priorities to instill confidence in team
Uses and applies frameworks to organize concepts, identify gaps, and communicate ideas clearly
Values and considers the diverse perspectives and backgrounds of colleagues and clients
Applies technology fundamentals to client situations
Finds and leverages a diverse set of resources and shares findings with others
You are also expected to:
Builds own understanding of our purpose and values; explores opportunities for impact
Demonstrates strong commitment to personal learning and development
Acts as a brand ambassador to help attract top talent
Understands expectations and demonstrates personal accountability for keeping performance on track
Focuses on developing effective communication and relationship-building skills actively
Understands how their daily work contributes to the priorities of the team and the business
Required Skills and Abilities
Requirements:
Bachelor degree or above in Business, Human Resource Management, Psychology, Sociology and related disciplines
Be passionate about excelling in a career in professional service
Always takes the initiative, self-motivated and able to work under pressure and travel
Demonstrates strong interpersonal skills and ability to clearly communicate thoughts in a logical and direct manner
Strong logical, analytical, problem-solving skills to solve complex business issues
Good written and oral communication skills in both English, Cantonese and/or Mandarin
A fast learner that can adapt to change and strong team player
Creative, flexible and self-confident
Proficiency in MS Office and other technology tools
28-08-2018
Job Type:Graduate jobs
Disciplines:

Business and Commerce, Human Resources, Management,

...

Position Type:

Full time

Citizenships:

Locations:
Closing Date:18th September 2018, 6:00 pm
Already have an account on GradConnection?
Login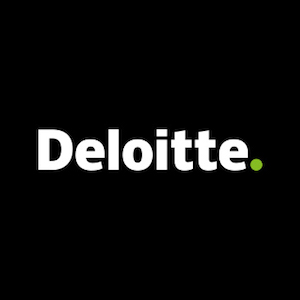 Apply to Deloitte
Search
Enter an employer or university you want to find in our search bar.