Investment Banking: 2019 Summer Analyst
The Programme
You're the brains behind our work.
You're ready to bring your knowledge from the classroom to the boardroom, and Citi wants to help you get there. Whether it's honing your skills or building your network, we know that success can't come without growth. Our programs equip you with the knowledge and training you need to play a valuable role on your team, and establish a long-term career here. At Citi, we value internal mobility, and career growth is not a question of if, but when.
Citi's Institutional Clients Group (ICG) is looking for Summer Interns to join the Investment Banking team in APAC. The Investment Banking group advises corporate clients who want to raise funds in capital markets and who need strategic support in financial transactions. Initiatives you may be working on with clients include mergers, acquisitions, divestitures, financial restructurings, underwriting, and distributing equity, debt, and derivative securities. If none of these terms make sense right now, that's ok! As an Investment Banking Summer Intern, you will join an intensive training program where you will learn the fundamentals of the Summer Intern role and Citi's culture.
What you will do
Your time here will look something like this...
Collect and analyze company information to assist transactions, including conducting industry research, revising, and organizing financial data
We provide you with the knowledge and skills you need to succeed.
We're committed to teaching you the ropes. The 10-week Summer Internship Program begins with a one-week training program. Depending on country, your program may be rotational or assigned to a particular team. In both cases, your allocations are based on your interests and our needs. Summer Interns are assigned to an industry or product coverage group, where you'll focus on financial analysis and business development.
Required Skills and Abilities
We want to hear from you if...
You are in your penultimate year of university pursuing a degree in any discipline
Who we think will be a great fit...
We're looking for motivated individuals, who are eager to grow their careers in Investment Banking. Successful candidates take pride in all aspects of their work and recognize that it is a reflection not just of the firm, but of themselves. We value diversity and so do you. We'll also be looking for the following:
Ability to win and sustain the loyalty of the most demanding institutional clients with confidence and good judgment
Intellectual curiosity and proactive approach to searching for new and creative ideas to implement innovative investment banking strategies
Enthusiasm for contributing to the Citi community, through teamwork, leadership, and mentoring
Commitment to their own personal success and the success of the institution as a whole
We encourage early applications as we recruit on a rolling basis. Each applicant can apply to a maximum of 3 summer internship programs in APAC region.
22-08-2018
Job Type:Graduate jobs
Position Type:

Full time

Citizenships:

Locations:
Closing Date:21st September 2018, 6:00 pm
Already have an account on GradConnection?
Login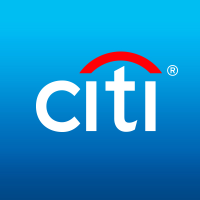 Apply to Citi
Search
Enter an employer or university you want to find in our search bar.