Markets and Securities Services - 2019 Summer Analyst
The Programme
You're the brains behind our work.
You're ready to bring your knowledge from the classroom to the boardroom; and Citi wants to help you get there. Whether it's honing your skills or building your network; we know that success can't come without growth. Our programs equip you with the knowledge and training you need to play a valuable role on your team; and establish a long-term career here. At Citi; we value internal mobility; and career growth is not a question of if; but when. Citi's Institutional Clients Group (ICG) is looking for Summer Interns to join the Markets team in Asia Pacific. Citi Markets and Securities Services provides world-class products and financing solutions for corporations; governments; as well as institutional and retail investors through our dominant underwriting; sales and trading; and distribution capabilities.
Our broad product knowledge and on-the-ground local markets expertise - coupled with complementary strengths in technology and distribution - allows us to offer clients a wide range of comprehensive financial solutions. We address their needs with products in all discipline currencies; sectors; and geographies; and the breadth and depth of our resources allow us to consistently provide them with innovative solutions. Citi provides superior structuring capabilities and problem solving; enhanced by our distribution reach and quality.
What you will do
Your time here will look something like this...
Experienced management and client interaction will help shape your new position as an intern.
We provide you with the knowledge and skills you need to succeed.
We're committed to teaching you the ropes. Citi Markets Asia Pacific provides foreign exchange; fixed income; equity and commodity products and financing solutions. Citi Markets and Securities Services offers the widest array of products from plain vanilla to exotic instruments across many locations in the Asia Pacific region. Your training starts with an orientation that provides you with an overview of Citi and; more specifically; the Markets and Securities Services business. You'll also get to meet people from the different teams that make up Markets and Securities Services. You will be interned during a mutual selection process; taking into account your preferences as well as where we might need you. The in-depth training program is taught by some of the industry's most qualified professionals with years of real-world experience.
Required Skills and Abilities
We want to hear from you if...
You are a penultimate-year student pursuing an Undergraduate/Masters degree at a top academic institution. Students with strong academic record from all disciplines are welcome
Exceptional analytical and quantitative skills
You have demonstrated strong leadership; teamwork; and communication skills
You have a strong understanding of the global economical landscape
Who we think will be a great fit...
You've always been great at problem solving and you are interested in providing financial solutions. You are highly motivated; willing to take risks; and have a genuine interest in investing and financing solutions. We value diversity and so do you. We'll also be looking for the following:
Results-oriented and a good team player
Someone who is highly numerate with first-class analytical skills
Genuine interest in Markets and Securities Services; with a strong initiative to constantly learn and apply what they have acquired onto their work
Must be confident and capable in building client relationships; and posses with excellent communication skills
Exhibit flexibility; adaptability; and resilience to work in a challenging environment
Culturally sensitive with the ability to adapt to a changing work environment
28-08-2018
Job Type:Graduate jobs
Position Type:

Full time

Citizenships:

Locations:
Closing Date:21st September 2018, 6:00 pm
Already have an account on GradConnection?
Login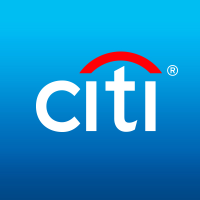 Apply to Citi
Search
Enter an employer or university you want to find in our search bar.