Graduate Engineer (Hong Kong)
The Programme
Ciena is a network strategy and technology company known for its commitment to customer success. With over 25 years of industry leadership, we support more than 1,300 of the world's largest, most reliable networks. Our technology is complimented with a high-touch consultative business model. We're committed to developing and applying technologies that facilitate openness, virtualization, automation, collaboration, and a common experience. Technologies that offer the greatest degree of choice deliver the most rewarding customer experiences and business outcomes.
Our passion is to provide rewarding experiences that result in exceptional outcomes—for you, and for your end-users. As a network strategy and technology company, we apply technology in the context of your world—working to activate your agenda and make a meaningful difference.
Enjoy watching Netflix or catching up on Instagram? Come and join the network company that makes it all possible! This fantastic graduate entry level opportunity consists of four rotations in the areas of Installation & Commissioning, Deal desk bid support, Customer Support and Systems Engineering. Once you've completed the rotation program, you will transition into a permanent role that is best suited to your long term goals.
What you will do
In the Installation & Commissioning section of the rotation you will join an energetic team and work on the following:
Discover the technical environment in which telecoms equipment are installed
Be familiar with time and space/power constraints of project deployment
Meet customers on field and understand their expectations
From the above activities you will gain experience in:
Growing confidence to answer local Customers questions/challenges
Reading out technical documentation and understanding how it relates to field implementation
Configure, put in service, test life circuits for future customers applications
In the SE Deal Desk bid support section of the rotation you will join a highly experienced team doing:
Design of simple projects ( enterprise, small Telco configurations) using optical design tools
Price and Cost optimize solutions to better fit our Customers' expectations and improve Ciena margin
From the above activities you will gain experience in:
Optical design simulations will help getting a good understanding of traffic transmission over optical fibers
Improve technical knowledge of the HW/SW product lines by helping out answering large bids in different contexts (different regions, different applications, etc…)
Understand the quoting system (CPQ) and the impact it has on Supply Chain/ Demand Forecasting
In the Customer Support section of the rotation, you will join an innovative, customer focused team and participate in the following:
Troubleshooting customers issues
Face different problems/situation in real configurations
Control and monitor telecoms networks out of supervision systems
From the above activities you will gain experience and knowledge in:
Learning to behave in stressful situations with Customer pressure
Developing an analytical way of debugging problems
Training a creative way of finding solutions and workarounds to identified problems
In the Systems Engineering section of the rotation, you will join a motivated and team of Systems Engineers. Responsibilities will include:
Understand Customer issues and demands in order to produce solutions involving Ciena products
Interact with the Account Sales team
Participate in Customer meetings, assist on Ciena presentations of products and solutions
From the above activities you will gain experience in:
Learning how to develop a customer relationship
Make sure the Customer's asks are captured and anticipate some solutions driven by Ciena
Designing creative solutions and architectures solving our customers issues
Understanding the business cases and pricing models of projects
Required Skills and Abilities
Required Skills
Innate curiosity and a hunger for learning
Flexibility and the ability to work in a fast paced environment
Strong problem solving and analytical skills
Ability to communicate clearly & effectively
Good business acumen
You will be ready to travel
Required Experience
You have graduated (or will graduate by 2018) from an accredited university
We will be screening your RESUME based on the following 3 components: Employment History (e.g. co-op or internship placements, summer jobs), Grades (and what it is out of, e.g. 3.2/4.0, 80/100, etc.); and Extracurricular/Volunteer activities.
Rewarding experience. Meaningful outcomes.
Making a difference in people's lives through design and implementation of leading network technologies. That's what motivates us.
28-08-2018
Job Type:Graduate jobs
Position Type:

Full time

Citizenships:

Locations:
Closing Date:18th September 2018, 6:00 pm
Already have an account on GradConnection?
Login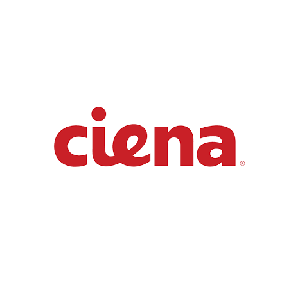 Apply to Ciena
Search
Enter an employer or university you want to find in our search bar.