Graduate Programme - Trainee (3 MONTHS)
The Programme
BNP Paribas Group has a presence in 73 countries with over 198,000 employees. It ranks highly in its two core activities: Retail Banking and Services as well as Corporate & Institutional Banking. In Asia Pacific, the BNP Paribas Group is a leading employer with more than 17,000 employees and a presence in 14 markets. Being one of the largest international banking networks, we strive to employ talented and innovative people who are aligned to our vision and culture.
The Global Market Quantitative Research team provides cutting-edge pricing and risk management solutions to traders, marketers and risk managers based on innovative mathematical, statistical and technological research. With around 200 people globally, the team is present in Europe, Asia (Singapore, Hong Kong and Tokyo) and the Americas. As a trainee you will be exposed to a leading financial engineering platform and develop fundamental knowledge about flow rates products and models. You will work on one of our research initiatives and complete a challenging project.
What you will do
Research and implement yield curve models that accurately capture market dynamics
Analyze historical time series and back-test hedging and relative value strategies
Develop tools to enhance the flow rates pricing and risk management platform
Contribute to the industrialization and digitalization of workflows and systems
Required Skills and Abilities
Study in quantitative disciplines such as Mathematics, Statistics, Quantitative Finance…etc. is an advantage
Strong knowledge of applied mathematics, statistics, and numerical methods
Proficiency in data processing and time series analysis; experience in arbitrage strategies is a plus
Solid, hands-on programming skills (Python, C++, C#, or other languages)
Good knowledge of quantitative finance, especially in yield curve modelling
Methodical and innovative thinker
Strong drive to exceed expectations and take initiative
Meticulous accuracy with a keen eye for detail
Confident verbal communication skills
13-06-2018
Disciplines:

Banking and Finance, Mathematics, Statistics

Position Type:

Full time

Citizenships:

Locations:
Closing Date:22nd July 2018, 6:00 pm
Already have an account on GradConnection?
Login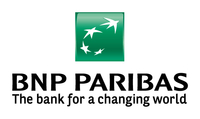 Apply to BNP Paribas
Search
Enter an employer or university you want to find in our search bar.