The Programme
BASF "Grow" Graduate Program, which started in 2007, aims to identify and develop talented, passionate and enthusiastic graduates across Greater China. The program offers 3 different areas of specialization to develop a solid foundation of knowledge and professional skills required for future success. In this specially tailored program, graduates go through systematic and guided work assignments and develop through on-job rotations in related areas as well as a variety of off-job training. We provide structured development opportunities to build a foundation for future growth through business knowledge, diverse learning experiences, interactions with different colleagues and customers, and by enhancing professional skills.
该计划为毕业生提供三个不同的职业方向以供选择:
What You Will Do
我们将根据你所选择的职业领域为你提供系统化的岗位轮换机制。在为期24个月的轮岗期间, 会有岗位主管给予你工作指导,并就不同的工作目标、流程等进行辅导;在整个计划期间, 不仅有一位往届培训生作为伙伴分享经验,还会有一位高级经理自始至终以导师的身份为你提供职业发展经验。
同时,你还将有机会与不同文化背景、国籍的同事、客户共事互动,参与国际项目或者短期海外工作的机会。相信这一切都将为你未来的职业发展奠定坚实基础。
巴斯夫"成长"毕业生计划®为每位毕业生提供了多元化的培训与学习机会, 包括轮岗工作、主管和导师指导、同事分享以及培训课程,以帮助毕业生更好地成长及发展。
该计划完成后,我们将根据你所积累的技能、专业知识、工作表现,以及公司的业务需求,帮助你进入一个新的职业阶段 —— 步入正式工作岗位。
Required Skills and Abilities
化学、化学工程与技术、过程控制与控制工程、测控技术与仪器、电气工程及其自动化、 工程管理、流体机械、机械制造及其自动化、材料科学与工程、高分子材料与工程、植物 保护、内燃机、汽车排放处理、分析化学、物理化学、金属材料工程、电子信息工程、物 流管理、供应链管理、国际经济与贸易、工商管理、新闻、传播等专业
良好的中文和英文的听力、口语及书写能力
良好的人际交往及沟通能力;具备团队合作精神
良好的计算机系统及应用软件操作能力(例如:微软办公室配套软件Microsoft Ofce等)
有巴斯夫实习及相关活动参与经验者请在申请简历上注明
Already have an account on GradConnection?
Login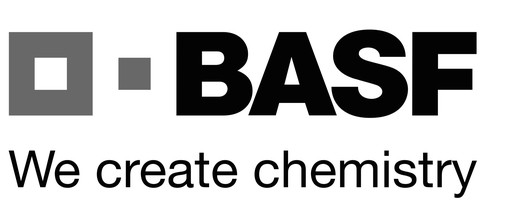 Apply to BASF
Enter an employer or university you want to find in our search bar.