The Programme
Airbus first established an official presence in China in 1994. Since then, rapid growth has been the hallmark of Airbus' Chinese operations, with the company having expanded its number of commercial jetliners sold to the country by a factor of 50 in less than two decades. The company delivered its 1,000th commercial jetliner in 2013 and aims to reach its 2,000th by 2020, pushing its market share above 50%.
With the fast development of its aerospace and aviation industry, China is on track to become the world's largest aviation market and it is already a major customer of Airbus products, with Chinese deliveries representing nearly a quarter of the company's global commercial aircraft production.
Airbus values not only its relationship with airlines and helicopter operators in China, it also appreciates the enormous value offered by Chinese industry; components produced by Chinese companies are currently found on all production Airbus commercial jetliner types. The total value of the Airbus and Chinese cooperation reached around $500 million in 2015.
Beyond its role as both customer and supplier, China is a strategic partner as well, as evidenced by the fact that Airbus' first final assembly line, or FAL, outside the borders of its four founding European countries was opened in the city of Tianjin in 2008. This FAL produces the A320 single-aisle family of passenger aircraft, and was joined by a Completion and Delivery Centre in 2017 for the A330, marking Airbus' first wide body jetliner centre outside of its founding countries.
Responsibilities
Detail stressing of components and mechanisms according with Airbus procedures, standards and methods.
Analysis static strength and dynamic capabilities with the provided loads to calculate strength margins and generate reports.
Application of finite element method or classic analyzing methods to predict the failure modes of aircraft metallic and composite structures.
Generate fatigue spectrum from aircraft cycle definition files and loading data and perform fatigue and damage tolerance analysis.
Manufacture support: application of stress analysis on non-conformity handling for element parts or assembly.
Required Skills and Abilities
Knowledge of mechanics for metal and composite; knowledge of fatigue and damage tolerance (crack propagation)
Experience of stress/strength/life analysis with mechanical structure like cars, ships, a plus in aircraft domain
Know about FEM basic theory; has FEM (finite element methods) experience such as Patran/Nastran, HyperWorks, Abaqus etc
A plus if has capability in programming with VBA, Python
A plus if a quick learner and a technical thinking inclination.
Be able to work in English in terms of reading, writing; basic listening and speaking
06-07-2018
Job Type:Graduate jobs
Disciplines:

Engineering Aerospace Aeronautical

Position Type:

Full time

Citizenships:

Locations:
Closing Date:30th September 2018, 6:00 pm
Already have an account on GradConnection?
Login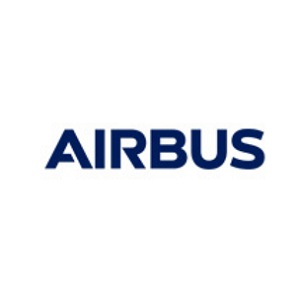 Apply to Airbus
Search
Enter an employer or university you want to find in our search bar.